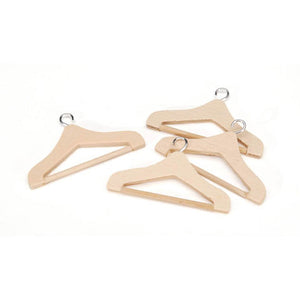 1:6 Miniature Wooden Coat Hangers
This 4-piece set of wooden coat hangers are perfect for giving you some realistic touches you may have overlooked. Great for hanging in closets or displaying clothes, these miniature accessories can also be used to embellish dioramas and craft projects alike.
Hangers measure approximately .9375 x 1 x .125 inches
4 pieces per package.
SHIPS FROM LOS ANGELES